By Dana & Ellen Borowka
How do you build up your sales and customer service force in a down economy? The quick answer is don't be a dodo bird.
While researching our book, Cracking the Personality Code, we examined the essentials of what managers and business owners need to know about hiring and managing sales/customer service people with the help of personality testing.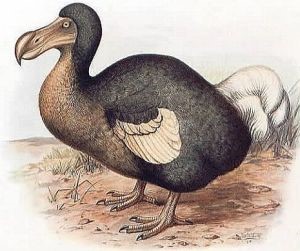 An interesting sales management guru we discovered along the way is Lee B. Salz. In June 2007, his widely acclaimed book, Soar Despite Your Dodo Sales Manager was published. In it, he deals with one of the biggest problems companies face, the chasm between managers and sales and customer service people.
He uses the metaphor of the dodo to show what happens when one fails to adapt. Those who adapt, thrive. Those who don't become extinct like the dodo bird of ages ago. Some laugh at the use of the word 'dodo', but there is nothing funny about a business losing its competitive edge due to unmanaged change.
To hire the best sales and customer service people and keep them on the team, your sales or customer service manager needs to know what makes them tick. We believe the sales and customer service personality code can be cracked. If that sounds like a bold declaration, consider this: Studies show that personality tests are a far more reliable predictor of performance than interviews and resumes.
A proper test should reach beyond simple profiles and decipher a sales or customer service person's underlying needs. This is key for employee development, team building, conflict resolution and succession planning. If you want to retain the best, you need to treat them the way they want to be treated.
Below are nine ways to use personality testing in the workplace to attract and retain the right sales and customer service people with personality testing:
1. Get the real picture.
Of course, every sales and customer service candidate wants to put their best foot forward during an interview. However through a personality test, you uncover a great deal about
their ability to work well with other personalities, their problem solving abilities, their thought processes and their ability to tolerate stress. Personality testing gives you objective information that can help you make an informed decision about if this person is a good fit for the job and for the team. If you decided to hire the person, the questions you ask during the hiring process will reduce your learning curve as a manager on how best to manage this person from day one.
2. Help them be all that they can be.
Every sales and customer service person has strengths and weaknesses. Find out the real truth with an objective measure. Once you pinpoint the good and the bad, then you place them in the right position and coach them on where to improve.
3. Take me to your leaders.
Personality testing gives the manager and sales or customer service team a common language about how they like to interact. The assessments can help you train future managers on how to get the best out of the team.
4. Know how to manage difficult people.
Face it, there will always be difficult people and flare ups on the job. Use objective personality assessments to diagnose potential sources of workplace conflict. The best way to deal with a problem is to prevent it in the first place.
5. Get everybody to play nice.
Sales and IT, customer service and marketing, operations and financial people have to interact to make the company run smoothly. Too many employees get frustrated with other co-workers and just wonder why everyone doesn't act like them. Through the use of personality profiles, managers can coach employees how to interact better with peers.
6. Treat co-workers the way they want to be treated.
In today's fast-paced world of business, there is little time to get to know many of your co-workers. Using personality assessments as the basis for team building exercises can quickly get everyone to have a healthier respect for other ways of seeing the world.
7. Make managers better leaders.
The days of seat of the pants leadership are over. When sales and customer service managers understand what makes their people tick, then they can be better leaders. Knowing personality traits can help with motivating teams, communicating change and delegating authority.
8. Pick better teams.
Today so much work is done by ad hoc teams that come together for a specific purpose. Before you assemble a sales or customer service team it pays to know the strengths and weaknesses of the team members. Sometimes this can be the difference between a productive team that gets the job done and one that pulls apart at the seams.
9. Set people up for success.
Sometimes we hire the right employee and put them in the wrong job. Understanding preferred work styles and where a person would be happiest goes a long way to improving retention and productivity.
While personality testing can be a valuable resource before you hire sales and customer service people, perhaps the true value of any assessment comes in using the insights it provides along the entire spectrum of employment. Personality assessments lend objectivity to decisions that may otherwise be largely subjective.
Remember, it is not how many great people you hire. The true measure is how many great people you keep! To find out more please email us at reception@lighthouseconsulting.com or call 310-453-6556, ext 403.
Permission is needed from Lighthouse Consulting Services, LLC to reproduce any portion provided in this article. © 2014
Dana Borowka, MA, CEO and Ellen Borowka, MA, Senior Analyst of Lighthouse Consulting Services, LLC with their organization constantly remain focused on their mission statement – "To bring effective insight to your organization". They do this through the use of in-depth work style assessments to raise the hiring bar so companies select the right people to reduce hiring and management errors. They also have a full service consulting division that provides domestic and international interpersonal coaching, executive onboarding, leadership training, global options for expanding your business, sales and customer service training, operational productivity improvement, 360s and employee surveys as well as a variety of workshops. They have over 25 years of business and human behavioral consulting experience. They are nationally renowned speakers and radio personalities on this topic. They are the authors of the books, "Cracking the Personality Code" and "Cracking the Business Code". To order the books, please visit www.lighthouseconsulting.com.
Inspiration and Techniques for Building Championship-Level Performance – Lighthouse clients have one thing in common – all are committed to boosting the performance of their organizations. So, we are pleased to introduce our clients and friends to Boaz Rauchwerger — speaker, trainer, author and consultant. We highly recommend Boaz to you. Ask him to deliver one of his inspirational programs at your next executive retreat or strategic planning session.
One of our favorite Boaz programs is "Playing Like a Championship Team Every Day". It helps you build on the strengths of everyone's individual differences. This program helps you discover five steps to get everyone to join the building crew and resign from the wrecking crew. This is a very powerful and inspirational program that receives rave reviews every time.
• Master five techniques to inspire others to perform like champions
• Six recognition techniques including the powerful "good finder" program
• Learn four ways that your team can gain a competitive advantage
• Identify the three prerequisites for maximizing the team's results
• Learn the two forms of keeping a daily score so everyone wins
Who is Boaz? Over a 30-year span, Boaz, author of The Tiberias Transformation – How To Change Your Life In Less Than 8 Minutes A Day, has conducted thousands of seminars internationally on goal setting and high achievement. He has taught over half a million people how to supercharge their lives, their careers and how to add Power to their goals. His innovative program, for individuals and corporations, is a simple and highly effective process for high achievement. He was voted Speaker of the Year by Vistage, an international organization of CEOs and business owners. How to Contact Boaz – Want more information on Boaz's Power Program, including "Playing Like a Championship Team Every Day"? Just click here and we'll be in touch.
If you would like additional information on this topic or others, please contact your Human Resources department or Lighthouse Consulting Services LLC, 3130 Wilshire Blvd., Suite 550, Santa Monica, CA 90403, (310) 453-6556, dana@lighthouseconsulting.com & our website: www.lighthouseconsulting.com.
Lighthouse Consulting Services, LLC provides a variety of services, including in-depth work style assessments for new hires & staff development, team building, interpersonal & communication training, career guidance & transition, conflict management, 360s, workshops, and executive & employee coaching. Other areas of expertise: Executive on boarding for success, leadership training for the 21st century, exploring global options for expanding your business, sales and customer service training and operational productivity improvement.
https://lighthouseconsulting.com/wp-content/uploads/2013/10/dodo-bird.jpg
251
300
Dana and Ellen Borowka
https://lighthouseconsulting.com/wp-content/uploads/2021/02/Lighthouse-Logo-co-name-transparent-300x97.png
Dana and Ellen Borowka
2014-08-08 16:01:54
2016-10-03 01:47:02
9 Ways To Attract and Retain Sales & Customer Service People With Personality Testing