By Barry Carlin
We go to business events to make contacts to enhance our business.  With appropriate preparation and technique, even a shy person can be successful and have some fun in the process.  These tips are from a book by Susan Roane: How To Work A Room, and things that I have learned from friends, colleagues and the best teacher of all…my own mistakes.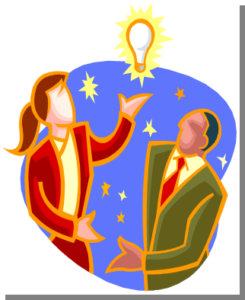 Pre-Event Preparation – Have:
♦ Plenty of business cards and give them out to all that you meet.
♦ A pen
♦ 3 pieces of small talk: kids, weather, news, sports,etc. If it fits your personality, a short, clean joke. Avoid politics and religion.
♦ Prepare and practice a 10 & 60 second "self introduction":
– Upbeat & positive
– Who you are.
– What you do & what benefits you supply.
– Why your service/product is unique or special.
– Go from the least to the most important facts.
– What is a good referral for you.
♦ Dress professionally.
♦ Place a neat, easy to read, nametag on the right so it can be seen as you shake hands.
♦ Work out with a buddy: To introduce each other and their business and a rescue signal to get out of a situation.
At The Event:
♦ Arrive on time
♦ Check out where everything is so you can assist others
♦ Say hello to friends and the host
♦ If you forget a name, state yours and ask theirs again with humor "I don't have all-zheimers, I'm told I have half-heimers" or "I guess I'm getting old"
♦ Act like a host, show interest in others
♦ Have a positive attitude and smile
♦ Walk away from people with negative behavior
♦ Focus on the benefits of the event and the organization
♦ Have a good handshake: not too limp or too hard, not "the 2 handed pump"
♦ When talking: make eye contact, listen attentively, do not be looking around the room
♦ Make strangers & people by themselves feel comfortable
Making Contacts at the Event
Have the courage to take risks.  Approach people!  Everyone is there to make business contacts and they will appreciate the chance to talk about their business.
Be direct, ask people what they want to be asked!!!  Hello, my name is_____________.
♦ What is your business? (listen attentively)
♦ Ask questions to clarify and show an interest
♦ Where are you located?
♦ May I have your card?
♦ What would be a good referral for you?
♦ Let them see you write something on the back of their card
♦ If you genuinely have an interest in doing business with them or referring to them, let them know (make sure to follow thru)
♦ Pause with eye contact and a smile. 95% of the time they will ask about your business. If not "May I tell you about my business"?
– Hand them your card
– Do your 10 or 60 second "Self Intro"
– Let them know what type of referrals you are looking for
– Follow thru with promises to get or give information
– Offer to introduce them to someone that can help their business, at the event or elsewhere….seek ways to refer business to others.
♦ Set up light meetings (lunch, coffee or at work) with anyone you may be able to do business with. Do not try to close business at the event.
♦ Do not spend too much time with any one person, you are there to make contacts. To extricate yourself: "Excuse me, it was nice meeting you. I will speak to you (or see you) at________, or I look forward to seeing you again. There are several people I promised to meet with at this event."
After the Event
♦ Send a hand written note to everyone that you met. "Hello, I am ______, we met at _____. I look forward to … " yada, yada, yada.
♦ Follow thru with all promises in a timely manner.
Things to Avoid
♦ Pigging out at the buffet
♦ Monopolizing conversation or interrupting others when speaking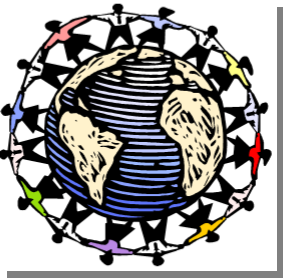 ♦ Being too loud
♦ Hard sell of your product or service
♦ Complaining or criticizing
♦ Getting drunk
♦ Negative people
♦ Behavior or jokes that are sexually suggestive
Permission is needed from Lighthouse Consulting Services, LLC to reproduce any portion provided in this article. © 2014
Dr. Barry Carlin, the founder and director of Best Performance Systems, has been involved with performance enhancement and injury prevention and reduction since 1987. Dr. Carlin has taught seminars and trained hundreds of companies throughout the United States, Canada, Europe and Asia. Dr. Barry Carlin was chosen to be a featured speaker on Workplace Ergonomics at the recent National Ergonomics Conference in Las Vegas. His topic was "An Integrated Approach To Increase Productivity And Reduce Injuries 50-90%". To contact Barry, call him at 888-306-0002 or 310-478-1234 , e-mail info@bestperformancesystems.com or visit his website, www.bestperformancesystems.com to receive a free report on how your employees and company can benefit.
Inspiration and Techniques for Building Championship-Level Performance –  Lighthouse clients have one thing in common – all are committed to boosting the performance of their organizations. So, we are pleased to introduce our clients and friends to Boaz Rauchwerger — speaker, trainer, author and consultant. We highly recommend Boaz to you. Ask him to deliver one of his inspirational programs at your next executive retreat or strategic planning session.
One of our favorite Boaz programs is "Playing Like a Championship Team Every Day". It helps you build on the strengths of everyone's individual differences. This program helps you discover five steps to get everyone to join the building crew and resign from the wrecking crew. This is a very powerful and inspirational program that receives rave reviews every time.
• Master five techniques to inspire others to perform like champions
• Six recognition techniques including the powerful "good finder" program
• Learn four ways that your team can gain a competitive advantage
• Identify the three prerequisites for maximizing the team's results
• Learn the two forms of keeping a daily score so everyone wins
Who is Boaz? Over a 30-year span, Boaz, author of The Tiberias Transformation – How To Change Your Life In Less Than 8 Minutes A Day, has conducted thousands of seminars internationally on goal setting and high achievement. He has taught over half a million people how to supercharge their lives, their careers and how to add Power to their goals. His innovative program, for individuals and corporations, is a simple and highly effective process for high achievement. He was voted Speaker of the Year by Vistage, an international organization of CEOs and business owners. How to Contact Boaz – Want more information on Boaz's Power Program, including "Playing Like a Championship Team Every Day"? Just click here and we'll be in touch.
If you would like additional information on this topic or others, please contact your Human Resources department or Lighthouse Consulting Services LLC, 3130 Wilshire Blvd., Suite 550, Santa Monica, CA  90403, (310) 453-6556, dana@lighthouseconsulting.com & our website: www.lighthouseconsulting.com.
Lighthouse Consulting Services, LLC provides a variety of services, including in-depth work style assessments for new hires & staff development, team building, interpersonal & communication training, career guidance & transition, conflict management, 360s, workshops, and executive & employee coaching.  Other areas of expertise: Executive on boarding for success, leadership training for the 21st century, exploring global options for expanding your business, sales and customer service training and operational productivity improvement.
To order the books, "Cracking the Personality Code" and "Cracking the Business Code" please go to www.lighthouseconsulting.com.
https://lighthouseconsulting.com/wp-content/uploads/2013/10/lightbulb-people.png
394
322
Dana and Ellen Borowka
https://lighthouseconsulting.com/wp-content/uploads/2021/02/Lighthouse-Logo-co-name-transparent-300x97.png
Dana and Ellen Borowka
2014-08-13 16:25:53
2016-10-04 02:15:30
Effective Business Networking