By Vistage International, Barry Deutsch and Brad Remillard
The sole purpose of an employment interview is to investigate whether the candidate can succeed in the open position. Uncovering that information requires a rigorous, disciplined interview process that leaves no question unasked and no stone unturned.
Yet, according to Vistage speakers Barry Deutsch and Brad Remillard, the second most common hiring mistake at the executive level involves just the opposite.
In too many cases, executive hires involve a sloppy, undisciplined process that fails to put candidates under the magnifying glass, verify claims or check facts. And when hiring managers accept at face value everything candidates say during job interviews, a bad hiring decision almost always follows.
"In our workshops and training sessions, we routinely ask executives what percentage of job applicants embellish or exaggerate their accomplishments during the interview," says Deutsch. "In most cases, we hear a number from 100 to 125 percent, because many candidates embellish more than once.
"Granted, not every job candidate is guilty of what we call 'interview puffery,' but it does happen on a regular basis. And unless you take adequate steps to guard against it, you can easily end up with a hiring decision that ends in failure."
The solution to eliminating candidate puffery and avoiding hiring mistake #2?
Become a great interview detective. And that, suggest Deutsch and Remillard, requires a rigorous three-step process.
Step One: The "Five Key Question" Interview
Through 20 years of experience recruiting and hiring top five percent talent, Deutsch and Remillard have identified five keys traits that are universal predictors of success at the senior executive level. To uncover whether candidates possess these essential traits, ask five key questions:
Can you give me an example of a situation where you have demonstrated high initiative? Initiative is a lifelong pattern, not an anomaly. The top performers will be able to give you example after example.
Would you please give me an example of when you have executed a project or a strategy flawlessly? Top performers don't make excuses; they do what it takes to get the job done. They hit deadlines, achieve goals and meet budgets in spite of all the problems, bottlenecks, roadblocks and speed bumps that get in the way.
Tell me about your most successful accomplishment in leading a cross-functional team on a major project or initiative? Top performers excel at team leadership. They know how to rally the troops and motivate people (even under difficult circumstances), and will have a minimum of several examples where they have built and led successful teams. "Be sure to insist on examples of cross-functional teams," advises Remillard, "because strong leadership requires the ability to influence others not directly under your control."
One of our most critical objectives is <Success Factor/Outcome>. Would you please describe your most comparable accomplishment? Before you extend a high-level job offer, you need to feel confident that the candidate can achieve the Success Factors you've outline for the position. Comparative means "similar in scope, size, complexity, resources, budget and timeframe." (Note: See Overcoming Hiring Mistake #1: Inadequate Job Descriptions for the importance of Success Factors in the hiring process.)
Please walk me through how you would go about achieving <Success Factor> in our environment? This question addresses the candidate's ability to adapt to your specific situation, environment or timeline. Does he or she understand what's different in terms of size, scope, teams, people, changes, standards, resources, values and culture? More important, does the candidate ask intelligent questions and problem-solve to answer this question?
"Often, the questions the candidate asks during this discussion are more important and revealing than any statement they make," says Remillard. "So pay close attention to their questions and the assumptions behind them. The only real wrong answer is 'The same way I did before.'"
Step Two: Put The Candidate Under the Glass
To validate the candidate's answers to the five key questions, Deutsch and Remillard recommend the "Magnifying Glass" approach, a technique that involves asking for multiple examples of each answer to make sure the behavior isn't the exception to the rule.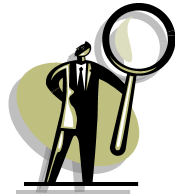 "Put on your reporter's hat and ask 'who, what, when, where and why?' with several 'how' questions thrown in for good measure," suggests Deutsch. "In other words, ask candidates to describe, in specific terms, who did what, where and when they did it, how they did it and why they did it that way. Then ask for the outcome/results to determine if their approach succeeded."
Examples of generic magnifying glass questions include:
• Could you give me an example of that?
• Can you be more specific about that?
• Can you give me a bit more information about that?
• What were the most important details about that situation?
• Tell me about another time when you faced a similar situation.
The idea is to gather as many specific details as possible about each key question. To drill down further, ask questions more focused questions, such as:
• What was your role in the project?
• How did you define and measure success?
• Can you give me a few examples of your personal initiative on the project?
• When have you faced a comparable challenge?
• How did you and the team make midcourse corrections?
• What did you learn from this project?
• With the benefit of hindsight, what would you do differently next time?
"Be prepared to spend 15 to 30 minutes exploring the details of each example the candidate gives you," adds Deutsch. "Keep going until you uncover what you need to know or it become apparent the candidate is being elusive or outright lying, at which point you might as well cut your losses and end the interview."
Step Three: Homework Assignments
Once you've narrowed the candidate pool down to two finalists, it's time to come up with some homework assignments to observe their thought processes, analytical skills and problem solving capabilities in real time.
According to Deutsch and Remillard, effective homework assignments involve projects of reasonable size and scope that relate to one of the most critical Success Factors listed in your Success Factor Snapshot™. The candidate should be given all the support he or she needs to complete the assignment, and should report back to the interview panel to present his or her results and conclusions based on the homework.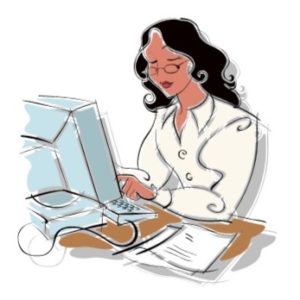 Examples of homework assignments include:
Bring in a sales plan/board presentation/financial statement you've created in a previous position, present it to the panel and be prepared to discuss it in detail. (Note: never ask candidates to divulge confidential information during a homework assignment.)
Based upon what you know about our company and our needs, create a high-level strategy to address Success Factor X. We will give you access to the personnel and materials you need to complete the assignment.
Take home this set of financial statements and analyze them. When you return, tell us where you see problems and how you would go about fixing them.
Prepare a PowerPoint presentation on how you would begin to approach each Success Factor if you were offered this position.
Outline the steps you would take to crate a vendor qualification program.
"Homework is one of the best ways to assess how a candidate thinks," points out Remillard. "It also provides useful ancillary information about the candidate's current work environment, resources, communication capabilities, strategy and planning techniques.
"In addition, some of the most qualified candidates are poor interviewers, while others are great at giving interviews but not so good when it comes to actually tackling problems. Homework levels the playing field and allows every final candidate the chance to demonstrate his or her aptitude and work style in your work environment."
Some candidates may balk at the homework assignment because they perceive it as unpaid work. However, most top five percent talent, because of their self-motivated nature, will embrace the challenge and jump into the assignment with gusto. Either way, it helps to reassure the candidate that you don't expect them to come up with the "right answer." Instead, your goal is to assess their analytical, problem solving and presentation skills in your work environment.
"Successful interviewing is all about drilling down and getting to the facts," concludes Deutsch. "By asking for example after example, you will discover a critical truth about the interviewing process — that candidates can't make up false answers quickly enough. They have either done what they say they have done and can describe it in infinite detail, or
they will implode in front of you.
"To ensure that your interviewing process uncovers the information you need to know, ask the five key questions, probe for relevant details and give a meaningful homework assignment. You'll get a very accurate picture of the candidate's ability to perform on the job and, more important, you'll make better hiring decisions."
Created for Vistage View. Copyright 2014, Vistage International, Inc. All rights reserved.
Vistage International is the world's largest CEO membership organization, helping executives become better leaders, make better decisions and get better results through a unique combination of peer group meetings, one-to-one coaching, expert workshops and access to "members only" conferences, online best practices and a global network of more than 13,000 executives. Learn more about membership at www.Vistage.com.
More interviewing information can be found in Deutsch and Remillard's book, You're Not the Person I Hired and on their website, www.impacthiringsolutions.com. Barry Deutsch and Brad Remillard of Impact Hiring Solutions are veteran recruiters, national trainers, and hiring coaches to CEOs across the country as well as Vistage International speakers. Impact Hiring Solutions is a hiring portal, training, and hiring systems consulting company. Barry can be contacted at (310)378-4571 or barry@impacthiringsolutions.com and Brad at (949)310-5659 or Brad@impacthiringsolutions.com .
If you would like additional information on this topic or others, please contact your Human Resources department or Lighthouse Consulting Services LLC, 3130 Wilshire Blvd., Suite 550, Santa Monica, CA 90403, (310) 453-6556, dana@lighthouseconsulting.com & our website: www.lighthouseconsulting.com.
Lighthouse Consulting Services, LLC provides a variety of services, including in-depth work style assessments for new hires & staff development, team building, interpersonal & communication training, career guidance & transition, conflict management, 360s, workshops, and executive & employee coaching. Other areas of expertise: Executive on boarding for success, leadership training for the 21st century, exploring global options for expanding your business, sales and customer service training and operational productivity improvement.
To order the books, Cracking the Personality Code and Cracking the Business Code, please go to www.lighthouseconsulting.com.
https://lighthouseconsulting.com/wp-content/uploads/2014/07/interview-with-bizmen.jpg
412
437
Dana and Ellen Borowka
https://lighthouseconsulting.com/wp-content/uploads/2021/02/Lighthouse-Logo-co-name-transparent-300x97.png
Dana and Ellen Borowka
2014-07-12 15:14:04
2016-10-03 01:48:30
Overcoming Hiring Mistake #2: Superficial Interviewing