By Robert Maurer. Ph.D & Holiday Tips by Ellen & Dana Borowka, MA
The year-end holidays of Thanksgiving, Christmas, Hanukkah and New Year's Eve evoke powerful emotions in many of us. The holidays can be a time of great joy and celebration or a reminder of the losses we have experienced. We expect a great deal of ourselves: happiness, material abundance, family, friends, health – the list is endless – and the holidays and the ending of the year invite us to take stock of our success and where we are lacking.
This can be a positive and healthy experience if we approach the task with four guidelines:
First, remember that the holidays were designed to respect and acknowledge the pain and sadness of life. We are often very hard on ourselves, because we are not happy as we feel we should be and may be angry with ourselves for our sad state of mind. A study of the origins of the year-end holidays suggests they were designed not only as religious events, but also to lift our spirits and give us respite and comfort from the winters of our lives.
Many cultures as diverse as the Romans and Aztecs had rituals at the end of December, honoring not only their religion, but also to honor the sadness and losses of the year. Whether we light up the branches of the Christmas tree or the candles of the Menorah, the efforts to lift our spirits and enlighten our journey are now built into the rituals. The holidays were based on the premise that we had our grief and then the New Year could bring new hope.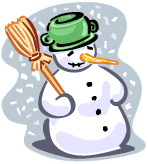 The second guideline is that the holidays were designed to be communal, to be shared. At times in our lives, this is easy, but at other times, the loss of a loved one can make holidays much harder. It is recommended that we seek out our friends or explore new paths to others through volunteer work, religious activities, the many self-help groups that are available in our community or professional counseling. If we are to embrace our sorrow and find new meaning and hope, we will need help.
The third guideline is to view the holidays as a time of giving or service to others. By this, I do not mean buying expensive gifts for people, but rather small acts of kindness. Some examples might be sending people thank you notes; expressing your gratitude for their friendship and detailing some of the qualities about them you love; smiling at strangers; being courteous and helpful as a driver; or doing volunteer work with those less fortunate.
And fourth, be good to yourself and your body, whether it is grieving or celebrating. As someone once said, "the Christmas spirit is not what you drink." Our efforts to brighten our mood with alcohol, sugar or excess of any kind make it harder to embrace the true spirit of the holidays. We have much to be grateful for at this time of the year, not only whatever abundance we may have, but for our courage to love and to feel the joy and the sorrow of the holiday season.
Tips to Handling the Holidays
• Make sure your expectations are realistic for yourself and others. Ask yourself, "Am I expecting too much of myself and those around me?"
• Get back to the true meaning of the holidays. Don't let the rush and glitter overshadow the holiday spirit.
• Before rushing around for the holidays, check your motivation and make sure it is in alignment with the spirit of the holidays.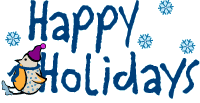 • Make yourself a priority during the holiday season by eating well and balanced, exercising or walking, and giving yourself enough private time.
• Set a realistic budget for gift spending and find creative and inspiring ways to give. Some find giving to charities or planting a tree in someone's name to be very fulfilling.
• Say no when you need to. Don't allow yourself to become overwhelmed. Minimize holiday decorations. Choose what is really important to you, and you will save time on decorating and cleaning up.
• May your holidays be filled with much happiness and beauty!
Permission is needed from Lighthouse Consulting Services, LLC to reproduce any portion provided in this article. © 2014 This information contained in this article is not meant to be a substitute for professional counseling.
Inspiration and Techniques for Building Championship-Level Performance – Lighthouse clients have one thing in common – all are committed to boosting the performance of their organizations. So, we are pleased to introduce our clients and friends to Boaz Rauchwerger — speaker, trainer, author and consultant. We highly recommend Boaz to you. Ask him to deliver one of his inspirational programs at your next executive retreat or strategic planning session.
One of our favorite Boaz programs is "Playing Like a Championship Team Every Day". It helps you build on the strengths of everyone's individual differences. This program helps you discover five steps to get everyone to join the building crew and resign from the wrecking crew. This is a very powerful and inspirational program that receives rave reviews every time.
• Master five techniques to inspire others to perform like champions
• Six recognition techniques including the powerful "good finder" program
• Learn four ways that your team can gain a competitive advantage
• Identify the three prerequisites for maximizing the team's results
• Learn the two forms of keeping a daily score so everyone wins
Who is Boaz? Over a 30-year span, Boaz, author of The Tiberias Transformation – How To Change Your Life In Less Than 8 Minutes A Day, has conducted thousands of seminars internationally on goal setting and high achievement. He has taught over half a million people how to supercharge their lives, their careers and how to add Power to their goals. His innovative program, for individuals and corporations, is a simple and highly effective process for high achievement. He was voted Speaker of the Year by Vistage, an international organization of CEOs and business owners. How to Contact Boaz – Want more information on Boaz's Power Program, including "Playing Like a Championship Team Every Day"? Just click here and we'll be in touch.
If you would like additional information on this topic or others, please contact your Human Resources department or Lighthouse Consulting Services LLC, 3130 Wilshire Blvd., Suite 550, Santa Monica, CA 90403, (310) 453-6556, dana@lighthouseconsulting.com & our website: www.lighthouseconsulting.com.
Lighthouse Consulting Services, LLC provides a variety of services, including in-depth work style assessments for new hires & staff development, team building, interpersonal & communication training, career guidance & transition, conflict management, 360s, workshops, and executive & employee coaching. Other areas of expertise: Executive on boarding for success, leadership training for the 21st century, exploring global options for expanding your business, sales and customer service training and operational productivity improvement.
To order the books, "Cracking the Personality Code" and "Cracking the Business Code" please go to www.lighthouseconsulting.com.
https://lighthouseconsulting.com/wp-content/uploads/2013/10/holiday.png
164
148
Dana and Ellen Borowka
https://lighthouseconsulting.com/wp-content/uploads/2021/02/Lighthouse-Logo-co-name-transparent-300x97.png
Dana and Ellen Borowka
2014-11-28 12:33:25
2016-10-04 02:16:54
Holidays: A Ritual of Joy or Sorrow