By Marc Stein
Recently, it seems that professional networking has hit a new state of frenzy. Many of our professional colleagues are scrambling to participate in every professional, charitable, or political networking events and related venues under the sun… and the whole experience has an eerie family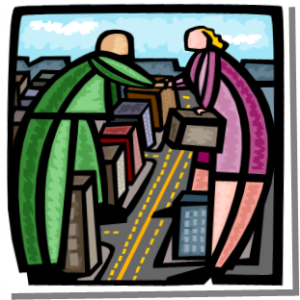 resemblance to the stock market rush of the late 90s.
Don't get me wrong, I am a strong evangelist of getting involved and believe it necessary for successful rainmaking but what is the reason of participation? If it is to build your business through referrals, a more concise networking plan may be appropriate as a part of your overall business development program.
Building Your Personal Networking Strategy
Each of us has a slightly different agenda for networking but most include building our businesses and expanding professional resources. So, with that precise end in mind, let's build a plan of action.
First, identify the target client that you are most interested in; the more specific you can be the better. This is by far the most important aspect to building your plan.
This will drive many decisions you will need to make. For instance, would you like to meet clients that you would like to attract or the professionals that serve them or both?
Successful networking can be achieved at the end user or advisor level but for ROI purposes, we recommend concentrating on peer-to-peer networking first and direct to consumer as a distant second.
Remember, referrals from other trusted advisors are 100 times more likely to end in engagement. Direct client networking is good for personal branding and identity to go deep in a particular industry but not the best investment for generating new business.
Decide what peer groups can get you further faster and let the others go. Concentrate on going deeper with your target groups and politely ignore the others.
Networking Tips for Reluctant Professionals
When meeting other professionals for the first time, simply ask what the other person does. This is an incredible icebreaker even for the shy or introverted. People like talking about themselves and are very focused on sharing their own information. Actively listen for any cues that he or she may be of assistance to any of your clients, if not simply share your elevator speech that you developed from the Professional Rainmaking without Selling program. Of course, you should be prepared if they inquire first.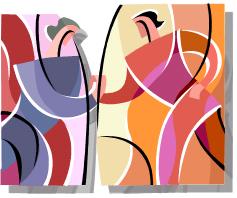 If it turns out that there is an obvious mismatch, ask them if they know anyone at the event that serves the same clientele that you do. If they do, ask them if they would introduce you. If not, thank them and move on.
Being the author and unabashed activist of Professional Rainmaking without Selling or marketing, I believe the best and most consistent business comes from peer-to-peer referrals. Be extremely mindful of where you invest your time, energy and money, otherwise you may find yourself over networked as well as over worked.  Happy Networking!
Permission is needed from Lighthouse Consulting Services, LLC to reproduce any portion provided in this article. © 2014
Inspiration and Techniques for Building Championship-Level Performance – Lighthouse clients have one thing in common – all are committed to boosting the performance of their organizations. So, we are pleased to introduce our clients and friends to Boaz Rauchwerger — speaker, trainer, author and consultant. We highly recommend Boaz to you. Ask him to deliver one of his inspirational programs at your next executive retreat or strategic planning session.
One of our favorite Boaz programs is "Playing Like a Championship Team Every Day". It helps you build on the strengths of everyone's individual differences. This program helps you discover five steps to get everyone to join the building crew and resign from the wrecking crew. This is a very powerful and inspirational program that receives rave reviews every time.
• Master five techniques to inspire others to perform like champions
• Six recognition techniques including the powerful "good finder" program
• Learn four ways that your team can gain a competitive advantage
• Identify the three prerequisites for maximizing the team's results
• Learn the two forms of keeping a daily score so everyone wins
Who is Boaz? Over a 30-year span, Boaz, author of The Tiberias Transformation – How To Change Your Life In Less Than 8 Minutes A Day, has conducted thousands of seminars internationally on goal setting and high achievement. He has taught over half a million people how to supercharge their lives, their careers and how to add Power to their goals. His innovative program, for individuals and corporations, is a simple and highly effective process for high achievement. He was voted Speaker of the Year by Vistage, an international organization of CEOs and business owners. How to Contact Boaz – Want more information on Boaz's Power Program, including "Playing Like a Championship Team Every Day"? Just click here and we'll be in touch.
If you would like additional information on this topic or others, please contact your Human Resources department or Lighthouse Consulting Services LLC, 3130 Wilshire Blvd., Suite 550, Santa Monica, CA  90403, (310) 453-6556, dana@lighthouseconsulting.com & our website: www.lighthouseconsulting.com.
Lighthouse Consulting Services, LLC provides a variety of services, including in-depth work style assessments for new hires & staff development, team building, interpersonal & communication training, career guidance & transition, conflict management, 360s, workshops, and executive & employee coaching.  Other areas of expertise: Executive on boarding for success, leadership training for the 21st century, exploring global options for expanding your business, sales and customer service training and operational productivity improvement.
To order the books, "Cracking the Personality Code" and "Cracking the Business Code" please go to www.lighthouseconsulting.com.
https://lighthouseconsulting.com/wp-content/uploads/2013/10/tall-biz-people.png
312
311
Dana and Ellen Borowka
https://lighthouseconsulting.com/wp-content/uploads/2021/02/Lighthouse-Logo-co-name-transparent-300x97.png
Dana and Ellen Borowka
2014-08-13 16:51:02
2016-10-04 02:16:26
Are You Over Networked and Don't Know It?