By Tom FitzGerald & Linda Brakeall
It all began simply enough when a branch of Heartmann Woods (72 employees, two in sales) performed an audit of telephone calls.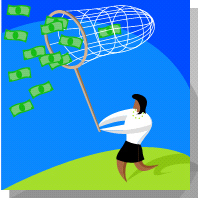 This was part of a biennial cost containment drive. The audit revealed that while the two sales people made about 40 calls a day, the other 70 non-sales people were making 200 calls a day, 1,000 calls a week, 50,000 a year.
Nearly all those outgoing calls were to clients. The 70 non-sales people received just as many incoming calls from clients. That totaled 400 calls a day, 2,000 calls a week, 100,000 a year. Previously all these calls were viewed as interfering with the serene production of information.
But this time a new thought occurred: Could those calls be an opportunity?
The 70 non-sales people understood at the gut level that when they connected with clients they reached people who wanted to talk, were willing, even eager, to make relationships. These clients were serious buyers and influentials — but did not think so. The 70 were inside the corporate defenses, inside the barriers to sales.
Every call, every conversation, contains the seed of a sale. A seed that extends the business relationship. A seed that identifies the influentials and the real buyers. A seed that uncovers new needs.
Recognizing this opportunity, the 100,000 seeds now fell on fertile ground. A new secret sales machine had been born — with 70 "stealth marketers" at the wheel.
Within two years that 70 became 300.
The Concepts of the Stealth Marketers
As with all successful business concepts, stealth marketing is profoundly simple. Underlying it are just six ideas:
1. Every "non-sales" call has already bypassed the corporate sales defenses.
2. The best source of business is current clients.
3. Every person in a client organization is a buyer, whether they know it or not.
4. Every person in your organization is a salesman, whether they know it or not.
5. Every call is a sales call.
6. Sell is not a four letter word.
The Hurdles
Stealth marketing requires:
1. An environment of continuing sales to existing customers. Most companies fit into this category.
2. A volume of customer contacts that exceeds official sales calls by a factor of five or better.
3. A commitment by the CEO to have all members of staff participate in and feel responsible for company sales.
4. A little ingenuity.
But when it came time to implement stealth marketing at Heartmann Woods, one difficulty could have stopped it cold: People were afraid to sell.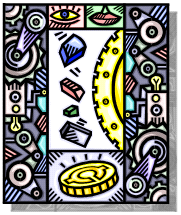 Though the company had been talking "sales" and "sales culture" for more than 15 years, most people still didn't like the idea. Their resistance showed mostly in body language and performance but it was often articulated in words like, "What? I'm not in sales!"
Fortunately, the CEO had embraced the idea and encouraged managers to become entrepreneurs. But to get stealth marketing through the all too human inertia and built-in prejudice against selling, something extraordinary had to happen.
How to Start the Secret Sales Machine
The process can begin simply enough. Here's how it worked at Heartmann Woods:
1. Non-sales staff, section by section, reviewed and tallied up how many human-to-human connections they made.
2. Non-sales staff listed their contacts and described how those contacts might buy for and influence their companies.
3. The boss introduced the raw numbers that underlie the company's sales function — the first time most people had ever seen them.
4. The sales people told real stories. They described how difficult it is for a salesperson to get through on the phone. How nearly impossible it can be to get a prospect to disclose anything that they can use to begin a sale.
As the two salespeople opened up, the non-sales staff grew in awareness and sympathy. It became a kind of therapy for the sales department.
After that things got easier. The concept of the easiest sale being with current clients began to be understood at the gut level. The "non-sales" people could feel what such sales could do to the bottom line. And their paychecks.
Gradually, the "non-sales" 70 began to talk of the two sales people as "outside sales" and sidled up to the idea of themselves as "inside sales." Non-sales as a term disappeared from use.
How to Overcome the Fear of Sales
For over 50 years, most people who are not in sales (and many who are!) have felt that selling is somehow distasteful. It is a feeling that many do not express, even to themselves. Unless that attitude is changed, major sales increases won't happen.
If you doubt it, just ask your people what comes immediately to mind when you say "salesman." The answer can be scary.
Here's how Heartmann Woods overcame the bias:
1. Everyone took an anonymous "Sales Readiness" survey.
2. Each department got together with a sales person. The responses to the survey were the launching point for discussion. The deepest feelings, the hidden prejudices were brought into the open.
3. The discussion helped transform distorted beliefs.
4. Each section "adopted" a sales person to become his or her support system. She became their mentor.
5. Every section, every worker, discovered a way to contribute to the effort.
6. Supervisors helped refine the process.
One by one the departments accepted the challenge. They faced the truth about themselves and selling. They transformed their attitudes. They brainstormed and wrote scripts. They practiced. They called. And the clients loved it.
Rewards helped. And recognition, especially recognition, fueled the fire.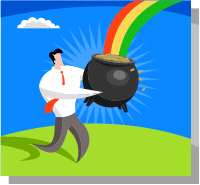 Almost from the first day, sales began to grow. Just a little at a time. But a month later, their average order had increased with almost every major client. Success bred optimism. Optimism bred success. Profits grew. Paychecks grew. It was a fun place to work.
Almost every company owns a gold mine of opportunity — a secret sales machine. It exists buried in the hundreds, sometimes thousands, of daily calls to and from existing clients, to and from people who think of themselves as "non-sales."
Stealth marketing generates good will and sales. It gives staff a sense of deep participation in the life and future of their company. And it is fun.
Created for Vistage View. Copyright 2014, Vistage International, Inc. All rights reserved.

Tom FitzGerald is President of FitzGerald Associates (www.ManagementConsultants.com) headquartered in Lake Forest, IL. FitzGerald Associates specialize in Profit/Productivity Improvement, Corporate Performance Prediction, Corporate Renewal and Preemptive and Early Decline Turnaround. They have worked in this arena since 1976. Tom is the author of Fire in the Corporate Belly: Renewing the Company – Body, Soul & Bottom Line. Tom can be contacted at Fitz@ManagementConsultants.com or 847-599-9960.
Inspiration and Techniques for Building Championship-Level Performance – Lighthouse clients have one thing in common – all are committed to boosting the performance of their organizations. So, we are pleased to introduce our clients and friends to Boaz Rauchwerger — speaker, trainer, author and consultant. We highly recommend Boaz to you. Ask him to deliver one of his inspirational programs at your next executive retreat or strategic planning session.
One of our favorite Boaz programs is "Playing Like a Championship Team Every Day". It helps you build on the strengths of everyone's individual differences. This program helps you discover five steps to get everyone to join the building crew and resign from the wrecking crew. This is a very powerful and inspirational program that receives rave reviews every time.
• Master five techniques to inspire others to perform like champions
• Six recognition techniques including the powerful "good finder" program
• Learn four ways that your team can gain a competitive advantage
• Identify the three prerequisites for maximizing the team's results
• Learn the two forms of keeping a daily score so everyone wins
Who is Boaz? Over a 30-year span, Boaz, author of The Tiberias Transformation – How To Change Your Life In Less Than 8 Minutes A Day, has conducted thousands of seminars internationally on goal setting and high achievement. He has taught over half a million people how to supercharge their lives, their careers and how to add Power to their goals. His innovative program, for individuals and corporations, is a simple and highly effective process for high achievement. He was voted Speaker of the Year by Vistage, an international organization of CEOs and business owners.  How to Contact Boaz – Want more information on Boaz's Power Program, including "Playing Like a Championship Team Every Day"? Just click here and we'll be in touch.
If you would like additional information on this topic or others, please contact your Human Resources department or Lighthouse Consulting Services LLC, 3130 Wilshire Blvd., Suite 550, Santa Monica, CA 90403, (310) 453-6556, dana@lighthouseconsulting.com & our website: www.lighthouseconsulting.com.
Lighthouse Consulting Services, LLC provides a variety of services, including in-depth work style assessments for new hires & staff development, team building, interpersonal & communication training, career guidance & transition, conflict management, 360s, workshops, and executive & employee coaching. Other areas of expertise: Executive on boarding for success, leadership training for the 21st century, exploring global options for expanding your business, sales and customer service training and operational productivity improvement.
To order the books, "Cracking the Personality Code" and "Cracking the Business Code" please go to www.lighthouseconsulting.com.
https://lighthouseconsulting.com/wp-content/uploads/2013/10/money-catch-biz-woman.png
200
198
Dana and Ellen Borowka
https://lighthouseconsulting.com/wp-content/uploads/2021/02/Lighthouse-Logo-co-name-transparent-300x97.png
Dana and Ellen Borowka
2014-09-04 17:00:51
2016-10-04 02:16:02
Your Secret Sales Machine (It's Not What You Think)