By Mark Goulston – First published March 19, 2008, Harvard Business
When your people are anxious – and do you know anyone who isn't? –their minds constrict. Neuroanatomically that means that the middle mammalian emotional brain has trouble accessing the upper human rational brain (which could put things into perspective) and it takes everything in that person to keep from throwing everything into the lower reptilian "fight or flight" brain where they would do something impulsively that would most likely make matters worse. A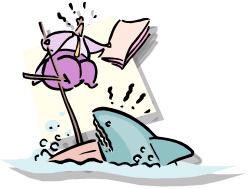 constricted mind is not open to hearing new directives, much less holding onto or following through on them.
This is an important piece of information for anyone who must get things accomplished through other people – in other words, just about all of us. The more you talk over or at anxious people, the more pressure you put on their middle brain and the more they will close their minds to what you are saying.
Alternatively, the more you talk to an anxious person — or even better yet, with them — the more you alleviate that pressure and the easier it is to access their upper brain and open their minds to you. Here's a critical point, though: the approach you may think you are taking in a conversation with an anxious person may not be the approach the other person perceives.
How do you ensure you're handling these challenging conversations most effectively? Pay attention to the body language of the other person – it will tell you how they interpret your approach and allow you to tailor your message accordingly.
Indicators that they think you're "talking over" them:
They'll leave the conversation at the earliest opportunity because you're insulting them by treating them as if they're not there. They're thinking: "What a buffoon, I'm outta' here at the next break."
Indicators that they think you're "talking at" them:
They feel like you're figuratively sticking your finger in their face. They'll either: a) hunker down in a submissive pose with their chin tucked into their neck if they're intimidated. It's as if they're saying: "Please don't be angry at me;" or b) they'll stick their chin out at you and narrow their eyes if they're ticked off. It's as if they're saying: "You can't talk to me like that!" Do this only in a situation akin to being in overtime in the seventh game of the NBA finals where your players know you respect them and you need them to execute, not think.
Indicators that they think you're "talking to" them:
They'll nod from the neck up as if to say, "Yes, that makes sense," and may or may not follow through. This is the language of doing business as usual. Use this as your usual mode of speaking.
Indicators that they think you're "talking with" them:
They'll relax their shoulders and neck as if you've moved over to their side and put your arm around their shoulder like a loving parent or grandparent. It's as if you've told them: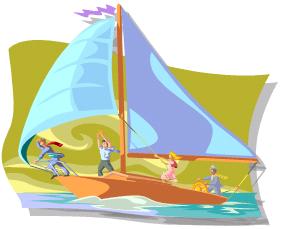 "It'll be okay. We can work this out." This is the language of intimacy. Aspire to this in matters of the heart and when possible in matters of the world and work.
Your goal, of course, is to find that tone and approach that results in your anxious conversation partner responding to you as you want them to. The key is to keep attuned to their unspoken language – the more attention you pay to body language, the more expert you'll become at reading and reacting to it.
Permission is needed from Lighthouse Consulting Services, LLC to reproduce any portion provided in this article. © 2014 This information contained in this article is not meant to be a substitute for professional counseling.
Mark Goulston, M.D. is a business advisor, consultant, speaker, trainer and coach trained as a clinical psychiatrist who honed his skills as an FBI/police hostage negotiation trainer who increases people's ability to get through to anyone. He is Co- Founder of Heartfelt Leadership whose mission is: Daring to Care and Go Positive Now and is the Resident Big Brother at Business Women Rising and serves on the Board of Advisers of American Women Veterans and Dr. Oz' foundation, Health Corps. He is a contributor to Harvard Business, blogs for the Huffington Post, Business Insider writes the Tribune media syndicated column, Solve Anything with Dr. Mark, column on leadership for FAST COMPANY, Directors Monthly. He is frequently called upon to share his expertise with regard to contemporary business, national and world news by television, radio and print media including: Wall Street Journal, Harvard Business Review, Fortune, Newsweek, Time, Los Angeles Times, ABC/NBC/CBS/Fox/CNN/BBC News, Oprah, Today. He is the author of international best selling books, "Just Listen" Discover the Secret to Getting Through to Absolutely Anyone and REAL INFLUENCE: Persuade Without Pushing and Gain Without Giving In. For more information: http://markgoulston.com. Contact Mark at: mgoulston@markgoulston.com.
If you would like additional information on this topic or others, please contact your Human Resources department or Lighthouse Consulting Services LLC, 3130 Wilshire Blvd., Suite 550, Santa Monica, CA 90403, (310) 453-6556, dana@lighthouseconsulting.com & our website: www.lighthouseconsulting.com.
Lighthouse Consulting Services, LLC provides a variety of services, including in-depth work style assessments for new hires & staff development, team building, interpersonal & communication training, career guidance & transition, conflict management, 360s, workshops, and executive & employee coaching. Other areas of expertise: Executive on boarding for success, leadership training for the 21st century, exploring global options for expanding your business, sales and customer service training and operational productivity improvement.
To order the books, Cracking the Personality Code and Cracking the Business Code, please go to www.lighthouseconsulting.com.
https://lighthouseconsulting.com/wp-content/uploads/2013/10/Anxious-shark.jpg
189
249
Dana and Ellen Borowka
https://lighthouseconsulting.com/wp-content/uploads/2021/02/Lighthouse-Logo-co-name-transparent-300x97.png
Dana and Ellen Borowka
2014-04-17 16:04:09
2016-10-03 02:08:35
How to Deal with Anxious People