By Boaz Rauchwerger
[dropcaps type="circle" color="" background=""]A[/dropcaps] very special person in my life shared an amazing thought the other day: Faith Doesn't Panic.
That thought seemed to go along with another similar one that I read in Dale Carnegie's book: "How to Win Friends and Influence People". That one stated: All Things Go to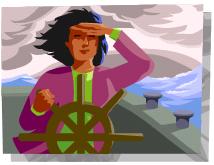 Teach Us Faith.
Let's take a closer look at the word Faith. Isn't it believing in something that cannot be seen?
Some people might say that they cannot believe in something they cannot see. To which I respond: What is it that they are breathing? Can they see air? Even though they cannot see it, they trust and believe that it will be there when they wake up each morning.
Whether you're religious or not, faith is an important element in each of us achieving more peace, happiness, contentment, good health, and success in our lives.
And the point above (Faith Doesn't Panic) is profound when it comes to the many challenges that life presents to each of us. My mother, who had a very positive attitude despite the loss of her large family in the Holocaust, taught me to be calm under fire. She ingrained into me the feeling that faith was an anchor

that could hold a ship when tossed in a violent storm.
There have been many times in my life, when things seemed to fall apart, that I instinctively wanted to panic. Like the three times that I almost died. Like the time I spent a fortune to produce an infomercial that I thought would do great actually bombed. Like the time I spent a lot of money helping to build a company, only to have the owner take out a fortune and ruin the opportunity.
We all have our list of those moments, don't we? However, my mother's theory about being calm under fire, and my strong faith, helped me get through those moments. In essence, she was saying that Faith Doesn't Panic. Most people want to panic when things go drastically wrong. It's a natural, but counter productive, reaction.
According to my mother, what good will that do to panic? In most cases, it will not undo what happened. Her theory was to look for a point of action. What small step could be taken in a positive direction to improve the moment?
Sometimes, when we're very upset about an outcome, a small step might be to simply take a walk. Or it might mean calling a friend and cheering them up. I know what you may be thinking, "Boaz, you want me to cheer up somebody else when I'm upset?" Exactly right. Often, when we get out of our moment, and make someone else feel good, that action tends to help us feel better.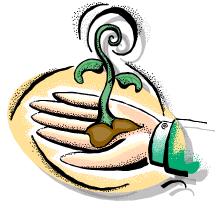 And, as the other thought above states: All Things Go to Teach Us Faith. The lesson there is the fact that in every challenge there is usually the seed of an equivalent or greater benefit. That thought comes from the Napoleon Hill's book, "Think and Grow Rich".
Let's look for the lesson in those moments that we want to panic. Maybe it was meant for us to learn never to do that same thing again. Or, perhaps a different way to do it next time. There is usually a lesson and, when we recognize it, it often teaches us to simply have more faith.
If you've had a challenge dealing with moments that made you panic in the past, I suggest you post the sign "Faith Doesn't Panic" where you can see it every day. Touch it regularly and let it touch your mind and your heart.
A Faith Affirmation
I turn to faith when challenging moments occur.
Permission is needed from Lighthouse Consulting Services, LLC to reproduce any portion provided in this article. © 2014 This information contained in this article is not meant to be a substitute for professional counseling.
Boaz Rauchwerger is an internationally known high performance coach. Over a 30-year span, Boaz, author of The Tiberias Transformation – How To Change Your Life In Less Than 8 Minutes A Day, has conducted thousands of seminars internationally on goal setting and high achievement. He has taught over half a million people how to supercharge their lives, their careers and how to add Power to their goals. His innovative program, for individuals and corporations, is a simple and highly effective process for high achievement. Boaz produces a popular high performance newsletter that is e-mailed to thousands of people worldwide each week. and now it is an internet TV show, Boaz Power TV . Boaz can be reached at 619-723-3007 or through e-mail at: Boaz@BoazPower.com, or his website, www.boazpower.com.
If you would like additional information on this topic or others, please contact your Human Resources department or Lighthouse Consulting Services LLC, 3130 Wilshire Blvd., Suite 550, Santa Monica, CA 90403, (310) 453-6556, dana@lighthouseconsulting.com & our website: www.lighthouseconsulting.com.
Lighthouse Consulting Services, LLC provides a variety of services, including in-depth work style assessments for new hires & staff development, team building, interpersonal & communication training, career guidance & transition, conflict management, 360s, workshops, and executive & employee coaching. Other areas of expertise: Executive on boarding for success, leadership training for the 21st century, exploring global options for expanding your business, sales and customer service training and operational productivity improvement.
To order the books, Cracking the Personality Code" and "Cracking the Business Code, please go to www.lighthouseconsulting.com.
https://lighthouseconsulting.com/wp-content/uploads/2013/10/woman-at-helm.jpg
165
214
Dana and Ellen Borowka
https://lighthouseconsulting.com/wp-content/uploads/2021/02/Lighthouse-Logo-co-name-transparent-300x97.png
Dana and Ellen Borowka
2014-04-09 16:05:32
2016-10-03 02:19:16
Faith Doesn't Panic