By Dana Borowka, MA
[dropcaps type="circle" color="" background=""]T[/dropcaps]here seems to be a great amount of underlying fear and tension in many organizations right now. You can see it by watching the news or talking with people. Many individuals are asking, 'Am I doing enough to prove my worth?', 'Will we make it through these tough economic times?' and the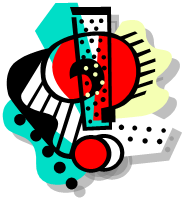 questions go on and on. A long time friend and experienced business person once told me that when things aren't working like they used to, then something needs to change. He shared the definition of insanity: Doing the same thing over and over again and expecting different results. Sometimes by just making a minor change or seeing things from a different perspective can make all the difference in the world. In the movie, Dead Poets Society, Robin Williams' character asked his students to stand up on their desks and look around the class room. His point was to do what it takes with your immediate resources in order to look at things differently to change your vantage point.
In today's business environment, we always need to take a fresh look at how we do things or service our market place. It doesn't take a big budget to do so. Many times just going back to basics and taking the complexity out of a situation can provide new and exciting ideas. Let's take a look at some of those areas that you can explore with your team:
♦ Focus – Instead of focusing on the fear, be open and brainstorm with others on how to be more efficient, to reach out to others internally or in the market place in order to do the best job we can do and then go beyond norm. That doesn't mean to work yourself into a frenzy but rather to listen – to be open minded – to gain empathy – be compassionate to those who need a helping hand – to focus on what is the primary need today and – to be flexible to see what might be needed 6 to 12 months down the road.
♦ Appreciation – A simple thank you can go a long way. Showing appreciation for others can help them to feel valued and encourage them to open up so that they can share valuable ideas that they have to offer. Saying thank you to the delivery person, a client, a truck driver, senior management, or a business owner is a wonderful thing to do. Everyone needs to be shown appreciation because everyone has something to offer. That's right – everyone!
♦ Customer Service – Always keep your customer in mind. If for one moment anyone in your organization is putting the internal process over the customer's needs you have a problem! The process always needs to first meet the customer's needs. Otherwise you may not have a customer to enter into the process in the future. Every contact needs to be friendly, warm and value driven – those three points will create a retention environment as well as positive word of mouth. A number of years ago, the airline industry did a study that showed for every dissatisfied customer, that customer tells 300 people about the incident whereas a good experience is only shared with 30 people. We need to work really hard at providing really great experiences!
♦ High Quality – Whether you are in the service industry or manufacturing, everything we do is of the utmost importance. It reflects pride, respect, value, honor and yes, appreciation for the recipient. It demonstrates concern and trust for those who have entrusted you to help them with providing a service or a product.
We'd love to hear from you regarding other qualities that can be added to the list of 'basics'. These ideas may seem very simple, but sometimes as the saying goes, less is more, and the simple ideas can be the most transforming ones. At your next staff meeting, test out the waters… ask some questions around these four areas and see what kind of response you get. Here are a few questions: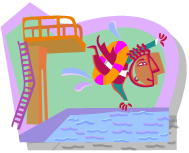 – How have you shown appreciation to others recently?
– What is your key focus for the next 30-90 days?
– What is your key focus for the next 6 months to a year?
– How is the quality of our work doing?
– How do we know if our quality is as high as we think it is?
Those are just a few questions that can be used as a spring board to explore the basics of doing business in today's environment.
Permission is needed from Lighthouse Consulting Services, LLC to reproduce any portion provided in this article. © 2014
Dana Borowka, MA, CEO of Lighthouse Consulting Services, LLC and his organization constantly remain focused on their mission statement – "To bring effective insight to your organization". They do this through the use of in-depth work style assessments to raise the hiring bar so companies select the right people to reduce hiring and management errors. They also have a full service consulting division that provides domestic and international interpersonal coaching, executive onboarding, leadership training, global options for expanding your business, sales and customer service training, operational productivity improvement, 360s and employee surveys as well as a variety of workshops. Dana has over 25 years of business consulting experience and is a nationally renowned speaker, radio and TV personality on many topics. He provides workshops on hiring, managing for the future, and techniques to improve interpersonal communications that have a proven ROI. He is the co-author of the books, "Cracking the Personality Code" and "Cracking the Business Code". To order the books, please visit www.lighthouseconsulting.com.
If you would like additional information on this topic or others, please contact your Human Resources department or Lighthouse Consulting Services LLC, 3130 Wilshire Blvd., Suite 550, Santa Monica, CA 90403, (310) 453-6556, dana@lighthouseconsulting.com & our website: www.lighthouseconsulting.com.
Lighthouse Consulting Services, LLC provides a variety of services, including in-depth work style assessments for new hires & staff development, team building, interpersonal & communication training, career guidance & transition, conflict management, 360s, workshops, and executive & employee coaching. Other areas of expertise: Executive on boarding for success, leadership training for the 21st century, exploring global options for expanding your business, sales and customer service training and operational productivity improvement.
https://lighthouseconsulting.com/wp-content/uploads/2013/10/question-mark-exclamation-mark.png
201
185
Dana and Ellen Borowka
https://lighthouseconsulting.com/wp-content/uploads/2021/02/Lighthouse-Logo-co-name-transparent-300x97.png
Dana and Ellen Borowka
2014-03-11 16:15:24
2016-10-03 02:29:57
It's Time to Get Back to Basics!