By Larry Cassidy – Excerpt from Cracking the Personality Code
[dropcaps type="circle" color="" background=""]J[/dropcaps]ack was in his late thirties. He had worked for large companies for fifteen years and finally decided to take what he knew and start his own business. He ran the numbers, talked to friends and advisors, and determined that with hard work he could get by in the first year, and from the second year on, do very well.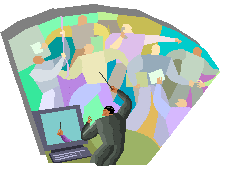 It was the "hard work" that was the problem. Not the actual work: Jack worked 12–14 hour days. The problem was that Jack only had so many hours in a day. He could not get all the work done. So he decided to hire an office assistant to take tasks off his back and free up time to go after the big bucks.
And then Jack hired a few production employees. Then a shop manager. Next a sales person. Then a bookkeeper, and of course, an office manager. As year #2 rolled on, Jack looked up and he had a—a—a company. A real company, with real people. Eight employees, soon ten, not long until twenty or even thirty.
The more employees, the more variety. Of course, Jack wanted different skills to match up with the different challenges faced by the firm. The problem to which Jack awoke at the dawn of year #3 was two-fold: employees who varied from what he wanted in terms of skills and capability; and employees who just didn't "fit in" (get along with, work well with, or act as team players) with the other employees.
How could Jack have avoided this uneven performance or behavioral mismatch? How do you avoid the same issues? Actually, there is no way to get it right all of the time. These are people we are hiring and with whom we are dealing. However, we can narrow the gap between what we want and what we get, often by a considerable amount. We can do this by a series of thoughtful steps that lead up to the actual hiring:
Define the values and environment that you wish to promote in your firm.

Define the position for which you are hiring, including core skills and related behaviors required for success in the position.

Utilize a capable mechanism to identify and source qualified candidates.

Utilize interview techniques and questions that focus on whether the candidate has performed successfully in the past on comparable challenges.

And—utilize a valid testing instrument to assist in determining appropriate interview questions and to define possible issues to be explored with the candidate.
In the main, this book deals with assessing the candidate and his/her "fit" and, as part of the process, utilizing an evaluative instrument. In other words, Step 5 above. There are several of testing instruments available. Most have value and can provide direction and/or insights you would not experience without such an organized look at the candidate.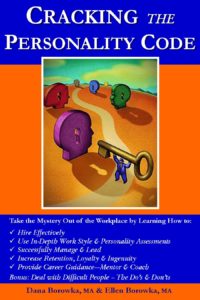 The book will talk about the details related to using a testing instrument in hiring. In creating a lead-in for this discussion, my observations are as follows:
Other than "socializing" reasons (i.e., we tend to like to work with and around other people), we hire others to extend our work footprint. That is code for: we hire others to do work we do not want to do, or do not have time to do, or cannot do as well as the person we hire.

We pay the person we hire "out of our pocket." In other words, what the business makes is now split between you and whomever you hire. So if you are going to hand over part of the loot, you had better be getting something very good in return.

A good place to start is that the person hired creates more additional loot than you pay the person. The greater the excess, the greater your return on hiring the person (if you buy a machine, you expect a return; why is spending comparable dollars on an employee any different?).

Thus, doing the very best job possible of assessing the candidate is important (even crucial). Can he/she do enough more, or do something better by enough, to create revenue adequate to cover his/her cost plus create an attractive return?
If it were my dollars in play, I would use all types of useful tools in making this assessment. That includes a quality-testing instrument.
I would pick carefully the instrument and, every bit as important, the person administering the instrument and assessing the results. I would discuss with the administrator all aspects of the position and related behaviors.
Finally, I would understand that any instrument is just one input to the hiring process and decision (along with the resume, interviews, discussion among interviewers, references, etc.). The results are to be respected, but not to be held as determinant.
I welcome you to check out this insightful book and to the opportunity to explore using quality testing instruments to improve your hiring results, along with your bottom line.
Permission is needed from Lighthouse Consulting Services, LLC to reproduce any portion provided in this article. © 2014
Larry Cassidy is a Senior LCS Consultant and a Chair with Vistage International for the past 27 years. He currently works with some 50 executives every month and has facilitated over 1,300 executive group meetings, and participated in 12,000 face-to-face discussions with chief executives about all aspects of their businesses. He prepared for this journey at Miami University (Ohio) and Northwestern (MBA); as a Marine Corps officer; with public companies (General Mills, Quaker Oats and PepsiCo), private, family and foreign-owned firms; and, in the 1980s as General Manager and CEO of local companies. He does executive coaching and also serves on advisory boards. You can reach Larry at Larry@lighthouseconsulting.com.
If you would like additional information on this topic or others, please contact your Human Resources department or Lighthouse Consulting Services LLC, 3130 Wilshire Blvd., Suite 550, Santa Monica, CA 90403, (310) 453-6556, dana@lighthouseconsulting.com & our website: www.lighthouseconsulting.com.
Lighthouse Consulting Services, LLC provides a variety of services, including in-depth work style assessments for new hires & staff development, team building, interpersonal & communication training, career guidance & transition, conflict management, 360s, workshops, and executive & employee coaching. Other areas of expertise: Executive on boarding for success, leadership training for the 21st century, exploring global options for expanding your business, sales and customer service training and operational productivity improvement.
To order the books, Cracking the Personality Code and Cracking the Business Code, please go to www.lighthouseconsulting.com.
https://lighthouseconsulting.com/wp-content/uploads/2013/10/music-director.gif
170
225
Dana and Ellen Borowka
https://lighthouseconsulting.com/wp-content/uploads/2021/02/Lighthouse-Logo-co-name-transparent-300x97.png
Dana and Ellen Borowka
2014-04-02 16:49:58
2016-10-03 02:22:53
Narrow the Gap in Your Organization Between What We Want and What We Get