By Dana Borowka, MA
The wrong hiring decision can cost your company well over two to three times the individual's salary according to Vistage International speaker, Barry Deutsch. This figure may be a conservative estimate because of factors like training, evaluation, termination, re-initiating the hiring process, and lost opportunity costs. There is also an emotional factor involved in a bad hire situation. Not only can it cause stress and anxiety for both management and employees, but it also takes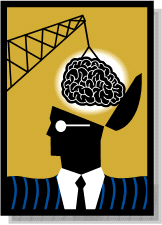 away focus from your company's primary goals. Essentially, a bad hire can have a negative impact on your company's bottom line and that won't benefit you or your workforce.
These circumstances can be minimized during the initial hiring process by using several techniques including effective recruitment programs, skilled interviewing and in-depth work style and personality assessment tests. An in-depth assessment is a highly effective tool and an efficient use of company resources at this crucial point of the decision making process.
This article focuses on in-depth assessment tests and how your company can benefit from them during the interview process, before a potential new hire turns into the wrong decision. An in-depth profile, in conjunction with a thorough interview process and good background check, can reduce the possibility of a hiring error. It also can provide your company with quantifiable information on a candidate's specific strengths and weaknesses. Moreover, an assessment will offer objective, expert guidance on how best to manage and place that individual within your organization.
Personality Assessment Testing – A Standard in Recruiting
In-depth work style and personality assessments are a standard recruiting practice for many branches of the government and military, as well as many Fortune 500 companies when assessing potential hires for key or critical positions. They are used to reduce employee turnover and improve department effectiveness. Correctly interpreted, professionals can help guide your organization on how to best manage, communicate and train new hires and staff members.
As with any business decision, having the right information is critical. Work style and personality assessment testing can provide insight into potential hires, as well as your current workforce, in several ways:
Identify potential red flags: An in-depth work style and personality assessment can discover issues that are sometimes overlooked during the interviewing process and can quantify an intuition or feeling the interviewer may have about a particular candidate. It can be used to identify potential red flags concerning behavioral issues, help understand how to manage individuals for greater work performance and compare interpersonal dynamics of teams, departments and candidates.

Learn how to optimize employees' work performance: An in-depth assessment can provide extensive information on an individual's ability to work with their job responsibilities, team dynamics and company culture. Additionally, the assessment can show effective strategies to gain optimal performance from that individual within their particular work environment. It can also be employed to quickly identify the most effective management style for a new employee or predict how team members are likely to interact.

Ensure you have the right people in the right positions: Additionally, personality assessments can be utilized in rehires, or situations which call for employees to re-apply for their current jobs, as in the case of a corporate merger or restructuring. A personality assessment test can also ensure that your company continues to have the right people in the right positions and distribute assets & talents effectively.
Which Assessment Tool Should My Organization Use?
The following are some things to think about when reviewing various work style & personality profiles: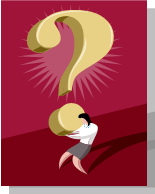 Training or degrees of those who are providing the debrief/interpretation of the data.

A copy of the resume and job description should be supplied to the testing company.

Scale for "Impression Management"

What is the history of the profile?

Cultural bias

Does the profile meet U.S. government employment standards? Has it been reviewed for ADA compliance & gender, culture & racial bias?

Reading level required (5th grade English, etc.)

Number of actual scales (minimum of 12+ primary scales – 16 is optimal)

Does the data provide an understanding on how an individual is wired?
These are some general questions and if a profile falls short in any one area, we strongly suggest additional research into the accuracy of the data being generated.
Frequently Asked Questions
A frequent question from companies and organizations concerns the legal guidelines in administering assessments to potential employees. Industry regulations can vary and the best option is to consult with your company's trade association or legal department. As a general rule, if your company uses an assessment, any test or set of hiring questions must be administered to all of the final candidates in order to assure that discrimination is not present. Additional information can be found online at the EEOC website, in the Disability-Related Inquiries and Medical Examinations of Employees section: http://www.eeoc.gov/docs/guidance-inquiries.html.
An additional question concerns how a new hire may feel about taking an in-depth personality and work style assessment. There is a certain amount of "test anxiety" that can be common. However, the test demonstrates that your company is serious about who they hire. If your company explains that the goal of the assessment is to reduce turnover and is only one of several factors involved in the hiring decision, the individual usually responds very well. In many cases, the candidate may accept a position from the organization they perceive to be more thoughtful during the hiring process.
Conclusion
An in-depth assessment is only one component needed for a successful recruitment and hiring program. It can provide valuable information for critical personnel decisions. Combined with an effective recruitment program and skilled interview techniques, it can benefit your company as a whole, in addition to your individual employees. Armed with accurate and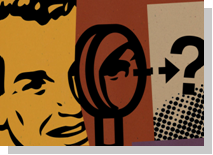 quantifiable data from an in-depth personality assessment, the interview process becomes much more reliable. Ultimately, this only adds to your organization's bottom line, allowing more effective management of your existing workforce and limiting the potential for wrong hiring decisions. For more information, please call (310) 453-6556, ext. 403 or email us at dana@lighthouseconsulting.com.
Permission is needed from Lighthouse Consulting Services to reproduce any portion provided in this article. © 2014
Dana Borowka, MA, CEO of Lighthouse Consulting Services, LLC and his organization constantly remain focused on their mission statement – "To bring effective insight to your organization". They do this through the use of in-depth work style assessments to raise the hiring bar so companies select the right people to reduce hiring and management errors. LCS can test in 19 different languages, provide domestic and international interpersonal coaching and offer a variety of workshops – team building, interpersonal communication and stress management. Dana has over 25 years of business consulting experience and is a nationally renowned speaker, radio and TV personality on many topics.  He is the co-author of the books, "Cracking the Personality Code" and "Cracking the Business Code". To order the books, please visit www.lighthouseconsulting.com.
If you would like additional information on this topic or others, please contact your Human Resources department or Lighthouse Consulting Services LLC, 3130 Wilshire Blvd., Suite 550, Santa Monica, CA 90403, (310) 453-6556, dana@lighthouseconsulting.com & our website: www.lighthouseconsulting.com.
Lighthouse Consulting Services, LLC provides a variety of services, including in-depth work style assessments for new hires & staff development. LCS can test in 19 different languages, provide domestic and international interpersonal coaching and offer a variety of workshops – team building, interpersonal communication and stress management.
https://lighthouseconsulting.com/wp-content/uploads/2013/10/brain-on-crane-to-head.png
225
162
Dana and Ellen Borowka
https://lighthouseconsulting.com/wp-content/uploads/2021/02/Lighthouse-Logo-co-name-transparent-300x97.png
Dana and Ellen Borowka
2014-02-20 17:02:11
2016-12-28 16:04:31
Raising the Hiring, Productivity and Retention Bar by using In-depth Work Style & Personality Assessment Tools