By Patty Crabtree & Dana Borowka
Our work environment is evolving. Despite concerns about employee productivity, data on the American workforce indicates that the remote worker trend is picking up steam. Is it time for your business to embrace a remote workforce?
U.S. businesses are doing the math, and the math says the remote-worker option is a great opportunity for workers and employers.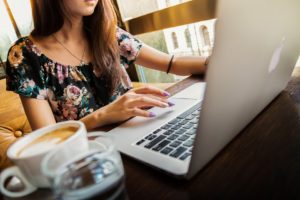 Allowing employees to work from remote locations means a company can expand its talent pool from beyond its local geography. According to university/industry research viewed by Lighthouse Consulting Services, LLC, if the right person is selected his or her work production has the potential to increase by 30% to 300%. Obviously, hiring better workers that work remotely can result in increased productivity and client satisfaction.
For example, a Chinese travel agency saw productivity increase by 13%, and the US Patent & Trade Office (USPTO) reported that output increased by 4.4% when it transitioned to a remote worker program.
Sure, there are some who still are skeptical. In an August 2019 article in the Harvard Business Review ("Is it time to let employees work from anywhere?"), three professors raised the following concerns despite the remote worker movement growing in popularity:
In our experience…managers often worry about remote employees working less, or multitasking, mixing personal responsibilities with work. There are also concerns that allowing employees to work from anywhere could decrease communication and collaboration among coworkers and might constrain the informal learning that typically happens in the office.
However, the professors' research demonstrated the advantages of a work from anywhere (WFA) program. "A key takeaway from our research is that if a work setting is ripe for remote work – that is, if the employee knows how to collaborate remotely and still do their job well – implementing WFA can benefit both the company and the employee."
With effective productivity measurements in place, it does not matter if the employee is in front of you or not. Success comes down to ensuring effective communication, training and focusing on evolving your tools to support the remote workforce.
"Data indicates that the remote-work trend in the U.S. labor force is inexorable, aided by ever-better tools for getting work done anywhere," according to Christopher Mims in The Wall Street Journal.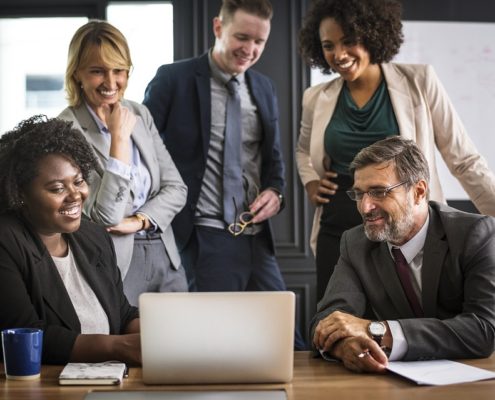 "Surveys done by Gallup indicate that in 2016, the proportion of Americans who did some or all of their work from home was 43%, up from 39% in 2012," cites Mims in his June 2017 article titled "Why Remote Work Can't Be Stopped."
Points to Consider
Remote worker programs must be done right if you are to garner productivity gains and increase employee retention. As someone who has implemented these programs and now helps clients at Lighthouse Consulting transition to these programs, here are several points to consider:
Recruiting: Many companies struggle finding the right candidates for their organization. Having a small radius to find the right talent can add to these challenges. Opening up the geographic area for recruiting, creates a whole new talent pool. Recruit across the entire nation or target specific areas in the country where more candidates with certain talents may be found. Keep in mind, some states have tougher labor laws so research on the laws for each state is needed as you find candidates.
Interviewing: Interviewing can be done via video conferencing. If face to face is preferred, bring the final candidate to your office. It is important to have a strong hiring process that helps you identify candidates that fit the needs of the position and culture of your organization. This screening process is critical even if you are not hiring remote staff. Knowing your culture and how an employee will blend into the work environment is an important element of successful hiring.
Onboarding: A successful onboarding process ensures your new employee understands both the culture of the organization and their specific role. It is an opportunity to team build and to begin the process in developing strong working relationships with their new colleagues. Many companies will bring the remote candidate in for a period of time for the initial training and orientation. This gives the individual a chance to "get a feel" for the company's dynamics in person along with making some face to face connections. Other companies will utilize video conferencing to manage the onboarding process along with activities to connect the new employee and other staff members. While learning their role and being productive are important out the gate, it is also essential to invest time in sharing your culture and building working relationships with colleagues. This helps the employee feel valued by the organization as they start in their new role.
Managing: Managers need training on how to successfully engage a remote workforce along with understanding the nuances of managing both office-based and remote staff in an equal way. It takes practice and discipline to ensure a manager is giving the same attention to remote staff as they would an individual that is 20 feet away from them. Policies such as "How often should the manager reach out to touch base?" "How do managers chair group meetings and engage remote workers in the conversation? " and "What expectations should a manager set for participation of remote staff?" should be worked out before implementing a remote worker program.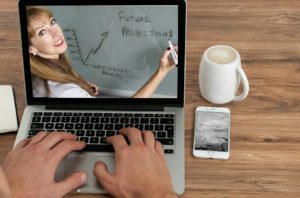 One company required that all meetings be done via video conferencing including 1-to-1 meetings. Some staff members may be resistant to being on the camera though making this mandatory to participating in the remote worker program can help emphasize the importance of this connection. Reminding the employee that you see more of them in person than when they are on camera may help ease any anxiety.
Culture: A strong company culture is needed to ensure everyone is approaching servicing your clients and working together in the same manner. As you roll out a WFA program, one will need to review the organization's values and consider how working remotely would impact them. Is collaboration important to you? Then, what tools would be needed to ensure successful collaboration continues? Is passion one of your values? If so, how would communication need to evolve to engage that passion when staff are in different locations?
Technology: Data security is the number one concern when it comes to technology. How should our servers be set up? What protocols should we use so remote workers can securely connect to our network? What equipment should a remote worker use? What about encryption? If we allow use of personal home computers, what are the risks? What about printing? How will phone access be handled? There are multiple solutions on the market today to support the technology needs of a remote workforce which makes it easier to implement this type of program.
Team Meetings: Team meetings continue as usual. Using video conferencing helps keep the group connected. The chair will need to keep in mind any delays from the video conferencing system (usually 1-2 seconds) to ensure people have a chance to share. There are a few approaches to support this type of environment. If an interactive process is warranted, the chair can ask each person directly for their feedback giving a "protected" space to speak. If this approach doesn't work, the chair can pause and ask the remote staff if they have any feedback. The important element is to give the group chance to participate and a safe environment to speak up.
The Benefits of a Remote Workforce
Productivity will increase, staff will have a better work-life balance and they may be less stressed (not upset about being cut off on the way to work, or anxious over traffic making them late). You can reduce the footprint of your office space saving money, reduce the environmental impact of having all those cars on the road, expand your candidate pool of qualified candidates, build a stronger employee focused reputation, and open up employee referrals for potential candidates. Happier employees equal happier clients, retention of key staff members, and the potential for increased profitability.
Here is the Bottom Line
Employees need to be trained on how to transition into a remote worker environment and the expectations of their participation in the program. Managers need to understand the dynamics of supporting remote workers and the organization needs to ensure the proper tools and policies are in place for a successful work from anywhere program. In today's world, a work from anywhere program is a viable solution for companies.
Lighthouse Consulting Services, LLC, has a consulting arm available to help with remote workforce programs. We can assist with recruiting and interviewing ideas, onboarding, managing, culture, technology, and supervision strategies such as team meetings and virtual collaboration. These can be parlayed with the other offerings from Lighthouse Consulting Services such as talent development, in-depth work style & personality assessments, skills testing and team building.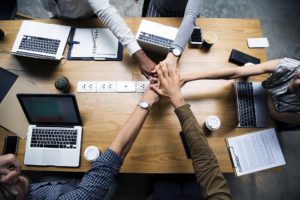 Permission is needed from Lighthouse Consulting Services, LLC to reproduce any portion provided in this article. © 2020
Patty Crabtree is a Senior Consultant at Lighthouse Consulting Services with over 25 years of operations and finance leadership experience as well as successfully leading and growing teams.  She was instrumental in the development of an operations infrastructure that resulted in consistent increased profits and employee engagement. Patty has also effectively navigated the challenges of change management in the ever-changing business world.
Dana Borowka, MA, CEO of Lighthouse Consulting Services, LLC and his organization constantly remain focused on their mission statement – "To bring effective insight to your business". They do this through the use of in-depth work style assessments to raise the hiring bar, so companies select the right people to reduce hiring and management errors. LCS can test in 19 different languages, provide domestic and international interpersonal coaching and offer a variety of workshops – team building, interpersonal communication and stress management. Dana has over 25 years of business consulting experience and is a nationally renowned speaker, radio and TV personality on many topics. He is the co-author of the books, "Cracking the Personality Code", "Cracking the Business Code" and "Cracking the High-Performance Team Code".  To order the books, please visit www.lighthouseconsulting.com.
If you would like additional information on this topic or others, please contact your Human Resources department or Lighthouse Consulting Services LLC, Santa Monica, CA, (310) 453-6556, dana@lighthouseconsulting.com & our website: www.lighthouseconsulting.com.
Lighthouse Consulting Services, LLC provides a variety of services, including in-depth work style assessments for new hires & staff development. LCS can test in 19 different languages, provide domestic and international interpersonal coaching and offer a variety of workshops – team building, interpersonal communication and stress management.
Our Sino-Am Leadership Program helps executives excel when stationed outside their home country. American managers in Asia and Asian managers in America face considerable business, personal, and leadership challenges because of the cultural differences. This unique program provides personal, one-on-one coaching. For more information visit, https://lighthouseconsulting.com/performance-management/talent-development/sino-american-management-style/.
We also have an affiliate in the UK who covers all of Europe so we are now a true multi-national company that can support our clients globally.
https://lighthouseconsulting.com/wp-content/uploads/2019/10/home-ofc-taking-off-by-rawpixel-pixabay.jpg
640
960
Dana and Ellen Borowka
https://lighthouseconsulting.com/wp-content/uploads/2021/02/Lighthouse-Logo-co-name-transparent-300x97.png
Dana and Ellen Borowka
2020-03-11 07:00:58
2020-03-12 11:05:27
Time to Develop a Remote Workforce Strategy