By Ellen Borowka
When there's hurt, anger, betrayal – how do we find forgiveness? How do we let go and find peace? It can be a hard thing to do. 'Forgive & forget' is what we hear, and when someone is having a tough day, that may be easy. But what about situations where one has caused deep pain to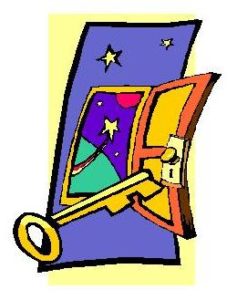 another? Whether it is a personal or professional relationship – a friend or co-worker, family or supervisor – where do we start to heal? Here are some thoughts:
1. Take time to heal. Forgiveness doesn't happen overnight. Feelings and issues need to be dealt with, so give yourself some time. When one feels hurt, this commonly produces an angry reaction. This can help us to feel we have more power while in a vulnerable position. Yet, it can be hard to fully resolve the hurt until the anger is worked on. It's rather like trying to do your best in a situation while experiencing a headache. It's just hard to focus. Find ways to get that anger out, without emotionally injuring others. Find a neutral party to express these feelings with or write or paint to explore them. Some people tend to swallow their anger and then project it out to others that are not even attached to the original hurt. So, it is important deal with the emotions and not let them fester.
2. Grieve the loss. Another part may be to mourn a loss. The situation may symbolize a change in the relationship, loss of something hoped for in the relationship, loss of respect, trust or understanding, etc. In some ways, that is a loss, a change with the other person. It helps to get at the undercurrent – what this really means to you. The end goal of this is to let go – to let go of the desire to punish or to hurt the other person. To let go of the belief that this person owes anything to you. Otherwise, it will be so hard to disconnect from the hurt and anger to find healing.
3. Be honest with yourself. What part did you play in the situation? Try to understand it more so you can avoid similar situations. Your part may have been more passive, where you just stepped into the situation and didn't know how to get out. In this case, you may need to learn how to be more aware of signals that others give out. To be more aware of the issues that others may have and how those might interplay with your own. Also, there may be the need to learn how to put down more boundaries, and to not allow yourself to be a victim. Boundaries are vital as it's difficult to expect to stay in a hurtful situation and not say 'ouch!' Boundaries provide protection and respect, not only for yourself, but for the other person. You may have taken an active part in the situation. If so, then admit to yourself that you are less than perfect and that's ok. Look at what your part is, take responsibility for it and forgive yourself. Forgiving yourself for your flaws is essential too. Whatever your part is, don't use it as a way to beat yourself up. Rather, allow yourself to be human and as a starting point for understanding the other person is human too.
4. Develop empathy for the other person. Why did that person do what he or she did? What was their reason? Were they afraid or in pain? Do they have a fragile self-image? A friend of mine has a habit of saying, "Hurt people hurt people." And that is so true. I believe that is the very core of why people hurt others. If you can get beyond your own hurt to gain a glimpse of theirs, then you have made big progress in finding forgiveness.
5. The next step. So, you've started to have some empathy and forgiveness – what now? Sometimes, the relationship can continue after making some adjustments. Hopefully, there's a place to talk out the issues and make those adjustments together. As a result, the relationship becomes stronger and deeper with more respect and trust. However, this is not always the case and one may need to make changes on his or her own.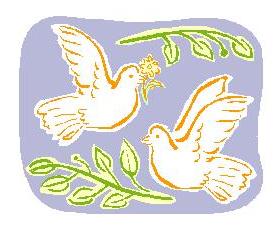 A few years ago, my husband, Dana and I went on a great cruise to Alaska. We had the opportunity to see many glaciers and one began to crack and crumble ice into the bay. While I was busy snapping photos, Dana learned a valuable lesson from the glacier. Glaciers are very beautiful with the variety of sparkling blues and whites, and when ice breaks off, the blue colors shine out all the more. Yet, glaciers are also dangerous. If you get too close, you can get hurt by the falling ice and the large wake caused by the ice. With some individuals, there can be so much hurt and suffering that it can be best to respect, appreciate and even love them from afar. Part of this is developing realistic expectations for the relationship. What can you truly have in the relationship? And what are the strengths and limitations? Otherwise, you may be setting yourself up for disappointment and more hurt.
There comes a time to let go and find inner peace. There comes a time to forgive. A friend once described the hurts and anger in her life as emotional baggage and how tiring it is to go up and down the hills in her life while dragging along this luggage. It's time to let go.
Permission is needed from Lighthouse Consulting Services, LLC to reproduce any portion provided in this article. © 2020 This information contained in this article is not meant to be a substitute for professional counseling.
Ellen Borowka, MA, Senior Analyst of Lighthouse Consulting Services, LLC and her organization constantly remain focused on their mission statement – "To bring effective insight to your business". They do this through the use of in-depth work style assessments to raise the hiring bar so companies select the right people to reduce hiring and management errors. LCS can test in 19 different languages, provide domestic and international interpersonal coaching and offer a variety of workshops – team building, interpersonal communication and stress management. Ellen has over 20 years of data analysis and business consulting experience and is the co-author of the books, "Cracking the Personality Code", "Cracking the Business Code" and "Cracking the High-Performance Team Code". To order the books, please visit www.lighthouseconsulting.com.
If you would like additional information on this topic or others, please contact your Human Resources department or Lighthouse Consulting Services LLC, Santa Monica, CA 90403, (310) 453-6556, dana@lighthouseconsulting.com & our website: www.lighthouseconsulting.com.
Lighthouse Consulting Services, LLC provides a variety of services, including in-depth work style assessments for new hires & staff development. LCS can test in 19 different languages, provide domestic and international interpersonal coaching and offer a variety of workshops – team building, interpersonal communication and stress management.
Our Sino-Am Leadership Program helps executives excel when stationed outside their home country. American managers in Asia and Asian managers in America face considerable business, personal, and leadership challenges because of the cultural differences. This unique program provides personal, one-on-one coaching. For more information visit, http://lighthouseconsulting.com/performance-management/talent-development/sino-american-management-style/.
We also have an affiliate in the UK who covers all of Europe so we are now a true multi-national company that can support our clients globally.
https://lighthouseconsulting.com/wp-content/uploads/2013/10/Key-and-door.jpg
329
260
Dana and Ellen Borowka
https://lighthouseconsulting.com/wp-content/uploads/2021/02/Lighthouse-Logo-co-name-transparent-300x97.png
Dana and Ellen Borowka
2020-12-21 16:11:31
2020-12-22 09:58:22
Finding Forgiveness