By Rob Hupp
In pursuing and successfully closing business with prospective clients or customers, it is often necessary to conduct one or more sales calls. Depending on the nature of your business (and location of your prospect), these calls can be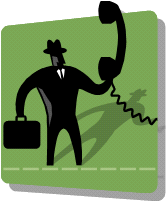 conducted in person or by phone. The experience and information shared in this article are applicable to either type of sales call.
The purpose of the sales call is for both seller and buyer to determine whether or not there is sufficient overlap between the buyer's needs and seller's capabilities to merit considering doing business together. If this critical overlap is present, there are a number of questions, issues and challenges that both parties need to discuss and work out to achieve a mutually-beneficial business arrangement. The ten tips in this article are for sellers endeavoring to conduct more effective sales calls with their prospective buyers. (That said, prospective buyers, these tips are also relevant to you and your purchases.)
1) Follow a communications and discovery process and share the process with your prospect
Enlighten your prospect as to how you suggest going about determining whether or not it makes sense to work together. Outline the steps in the process and solicit their input and concurrence. "Typically when I first meet with the owner of a firm like yours, it makes sense to discuss Item A, Item B, and Item C. Are there any additional items for today's meeting and do you agree with this list?"
As adults, surprises do not generally lead to positive outcomes. When both parties know what is going to happen next, it reduces anxiety and increases ability to focus resulting in enhanced communication.
2) Know what you want to accomplish in each meeting
Specifically what do you need to determine and communicate in your next meeting with a prospect? Just keeping the dialogue going is probably not a sufficiently specific goal for the upcoming call. You may need to determine delivery timeframes, budgetary constraints, and approval process.
There are usually two facets of communication and discovery that are going on here: first, substantive discussion of needs and potential solutions and second, based on this interaction, do we believe we can work together effectively? Most sales calls focus on the substance of the discussion and often minimize the significance of assessing ability to work together. If after several meetings you have misgivings about your ability to work together, it probably makes sense to address this concern in one of several ways.
3) Set an Up-front Contract for each meeting with the prospect
An Up-front Contract is more than a meeting agenda, but an agenda is a good start. In addition, it is worthwhile to explicitly identify beforehand the purpose of the meeting, how much time is set aside, attendees and acceptable outcomes of the meeting. The Up-front Contract is reviewed with the prospect and agreed to in advance of the meeting. It helps to eliminate those pesky surprises such as walking into a boardroom full of people when you expected to meet only with your prospect and the firm's marketing director.
4) Prepare your list of questions and discussion paths beforehand
It is advantageous to formulate your list of key questions and discussion items prior to the meeting. By being prepared,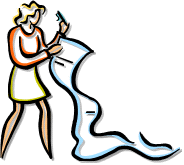 you are less likely to forget raising a very key item. More importantly, you are better able to focus your energy, intellect and attention on really listening to and absorbing what the prospect is saying. If you are less worried about what you are going to say or ask next, your listening and bonding and rapport are heightened.
5) Dial in to the prospect's communication style and cues
As we are reminded, communication is more than merely words exchanged. Tonality and non-verbal cues such as body language can convey critical feedback. If you sense your buyer is being increasingly uncomfortable, take the heat yourself and offer up "I may be reading the situation incorrectly, but I am sensing you are uncomfortable with this discussion. Do I have this right, and what can we do to alleviate your discomfort?"
6) Follow the 70/30 rule
The rule is simple to state and more challenging to implement consistently: listen 70% of the time and talk 30% of the time. Use your 30% 'talk time' to ask the questions you prepared as well as to pose additional clarifying questions based on the prospect's responses.
Sales calls are not the place to inundate the prospect with features, benefits, history of your company, etc. Sales calls are for you and your prospect to discover his problems/issues, constraints, etc. and agree on an approach to solve. By asking great questions, really listening, and seeking further clarification, you are facilitating more effective discovery and agreement. (Your prospect will not feel like he is being 'sold.')
7) Resist the urge to dispense free advice
As a professional in your field, you possess a wealth of knowledge and experience you are anxious to share with the world. STOP! At this preliminary stage of discussion, you may not yet know enough to accurately diagnose the prospect's problem(s). You may be doing your prospective client and yourself a disservice. If you do solve the problem now or the prospect thinks you have offered up a solution, chances are you're done and out.
Complete your discovery discussion with the prospect prior to proposing a solution, even if this means holding multiple sales call meetings. If the prospect pushes you for information prior to completing discovery, indicate you will summarize key findings at the end of each sales call.
8) Validate your assumptions and question what does not make sense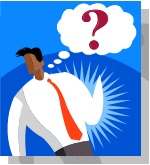 Pattern recognition that comes with experience is a powerful tool in solving problems and offering solutions. That said, validate your key assumptions with this prospect. For example, if your prospect is going to have to undergo an extensive financial review to get approval for financing, determine your approach and timing for discussing this with him. Don't assume everyone already understands such requirements and associated processes.
If in the course of discussion, you hear statements or assertions from the prospect that do not make sense based on your experience or industry practice, respectfully ask for clarification. Don't provoke an argument but be brave and seek to achieve clarity.
9) Recap and summarize the results of the sales call with the prospect
At the end of the sales call meeting, compare notes with the prospect. Did you both hear the same things and reach the same conclusions? Are there specific issues or differences of opinion or perspective that need to be further analyzed and discussed? What will probably happen next in the discovery process? Can we set an Up-Front Contract for our next meeting or agree to a process and timeframe to set the next Up-front Contract?
10) Debrief the sales call just completed
Congratulations. Together we have made it to Number Ten. After each sales call, sit down with a colleague, an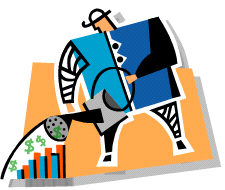 accountability partner, or just yourself and objectively debrief the call. How did you perform on the previous Nine Tip Areas summarized in this article? From the list of nine, identify 2 areas where you performed well and 2 areas for improvement. Be specific as possible. Additionally, review and handle follow-up items from the sales call meeting with your prospect.
Regardless of your business or profession, conducting effective sales calls is a critical skill to acquiring, developing and retaining customers. Don't leave these important interactions to chance. Follow these steps and watch the impact on your business.
Final Thoughts
According to Dana Borowka, CEO of Lighthouse Consulting Services, LLC and author of "Cracking the Personality Code" and "Cracking the Business Code", hiring the right people is key to future growth. If you would like additional information on hiring, please click here to see an article on this subject.
Permission is needed from Lighthouse Consulting Services, LLC to reproduce any portion provided in this article. © 2014
Rob Hupp is President of Roth|Hupp Growth Partners, Inc., a business development consulting firm specializing in helping organizations and individuals increase their revenues through more effective sales and management practices. Rob can be reached at 310.890.3704 or via e-mail at rhupp@rhgp.com.
Inspiration and Techniques for Building Championship-Level Performance – Lighthouse clients have one thing in common – all are committed to boosting the performance of their organizations. So, we are pleased to introduce our clients and friends to Boaz Rauchwerger — speaker, trainer, author and consultant. We highly recommend Boaz to you. Ask him to deliver one of his inspirational programs at your next executive retreat or strategic planning session.
One of our favorite Boaz programs is "Playing Like a Championship Team Every Day". It helps you build on the strengths of everyone's individual differences. This program helps you discover five steps to get everyone to join the building crew and resign from the wrecking crew. This is a very powerful and inspirational program that receives rave reviews every time.
• Master five techniques to inspire others to perform like champions
• Six recognition techniques including the powerful "good finder" program
• Learn four ways that your team can gain a competitive advantage
• Identify the three prerequisites for maximizing the team's results
• Learn the two forms of keeping a daily score so everyone wins
Who is Boaz? Over a 30-year span, Boaz, author of The Tiberias Transformation – How To Change Your Life In Less Than 8 Minutes A Day, has conducted thousands of seminars internationally on goal setting and high achievement. He has taught over half a million people how to supercharge their lives, their careers and how to add Power to their goals. His innovative program, for individuals and corporations, is a simple and highly effective process for high achievement. He was voted Speaker of the Year by Vistage, an international organization of CEOs and business owners. How to Contact Boaz – Want more information on Boaz's Power Program, including "Playing Like a Championship Team Every Day"? Just click here and we'll be in touch.
If you would like additional information on this topic or others, please contact your Human Resources department or Lighthouse Consulting Services LLC, 3130 Wilshire Blvd., Suite 550, Santa Monica, CA 90403, (310) 453-6556, dana@lighthouseconsulting.com & our website: www.lighthouseconsulting.com.
Lighthouse Consulting Services, LLC provides a variety of services, including in-depth work style assessments for new hires & staff development, team building, interpersonal & communication training, career guidance & transition, conflict management, 360s, workshops, and executive & employee coaching. Other areas of expertise: Executive on boarding for success, leadership training for the 21st century, exploring global options for expanding your business, sales and customer service training and operational productivity improvement.
To order the books, "Cracking the Personality Code" and "Cracking the Business Code" please go to  www.lighthouseconsulting.com.
https://lighthouseconsulting.com/wp-content/uploads/2013/10/biz-man-phone-call.png
202
167
Dana and Ellen Borowka
https://lighthouseconsulting.com/wp-content/uploads/2021/02/Lighthouse-Logo-co-name-transparent-300x97.png
Dana and Ellen Borowka
2014-09-15 16:34:58
2016-10-04 02:18:16
Ten Surefire Ways to Improve Your Sales Calls to Meet Monthly & Quarterly Goals